A few of the things I liked at the show:
Ex Libris Bookplates, engraved with imagery of death, representing the famous phrase, 'vita brevis, ars longa'.
My favourite piece there:
Calavera, Mondongo Collective (Argentina), plasticine on board, 2011
there was a group of images from the calendar released by pharmaceutical company Antikamnia, designed by a doctor there. Antikamnia provided painkillers, however they shut down after refusing to release the ingredients to their product, which included acetanilide, a drug known to impair red blood cells ability to release oxegen to the body.
There were also collages by artist Ray Johnon:
James Ensor, Belgian:
(above= 'The Bad Doctors')
kathe kollwitz: death and the woman
Marcos Raya's 'family portraits', where he painted over found photographs: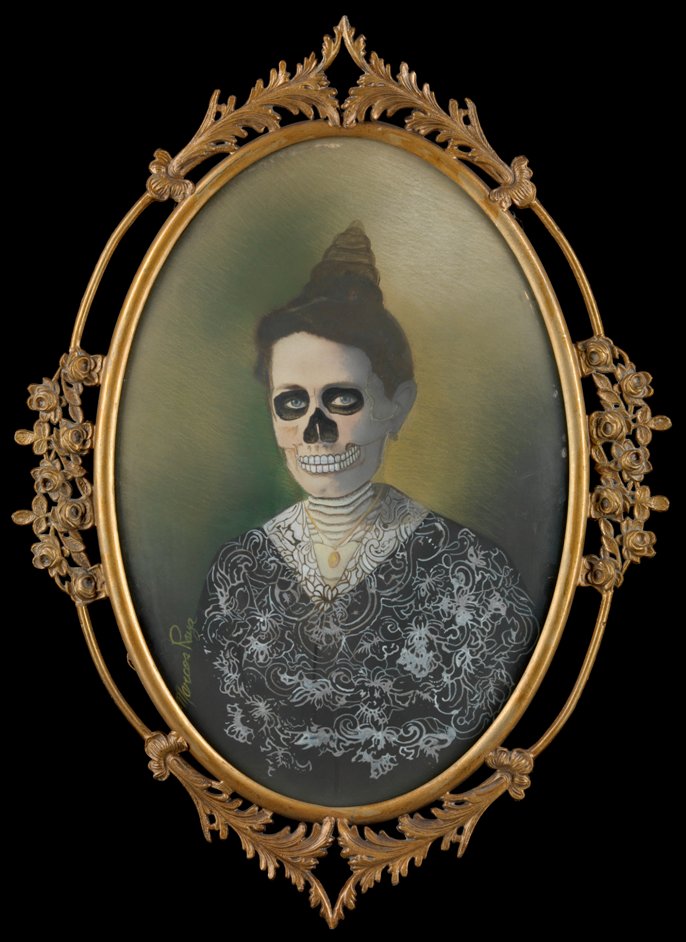 and photography by Linda Connor: